Here you will find news related to the world of paella and information about upcoming Paella Lover events.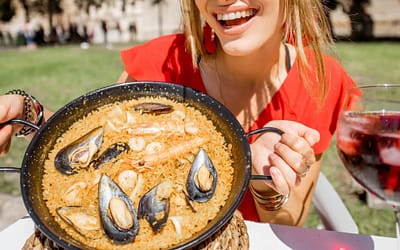 Origins of Spanish Paella Paella is a traditional Spanish dish consisting of rice cooked with other ingredients, such as meat, seafood, vegetables, or legumes. It is a very popular dish in Spain and around the world, and is considered one of the most emblematic dishes...
read more
How to make a traditional valencian paella? Step into the vibrant world of Spanish cuisine with a journey to the heart of Valencia, where the rich traditions of this coastal region come to life in a dish that's become an international sensation—Valencian Paella. This...
read more
Savor the flavors of Spain with our exquisite paellas. We are dedicated to delivering the authentic taste of paella to your doorstep. Let us transport you to the sunny shores of Valencia with every bite. Contact us now to embark on a paella adventure like no other.