Are you
a family a friends an animal a nature a food
"Lover"?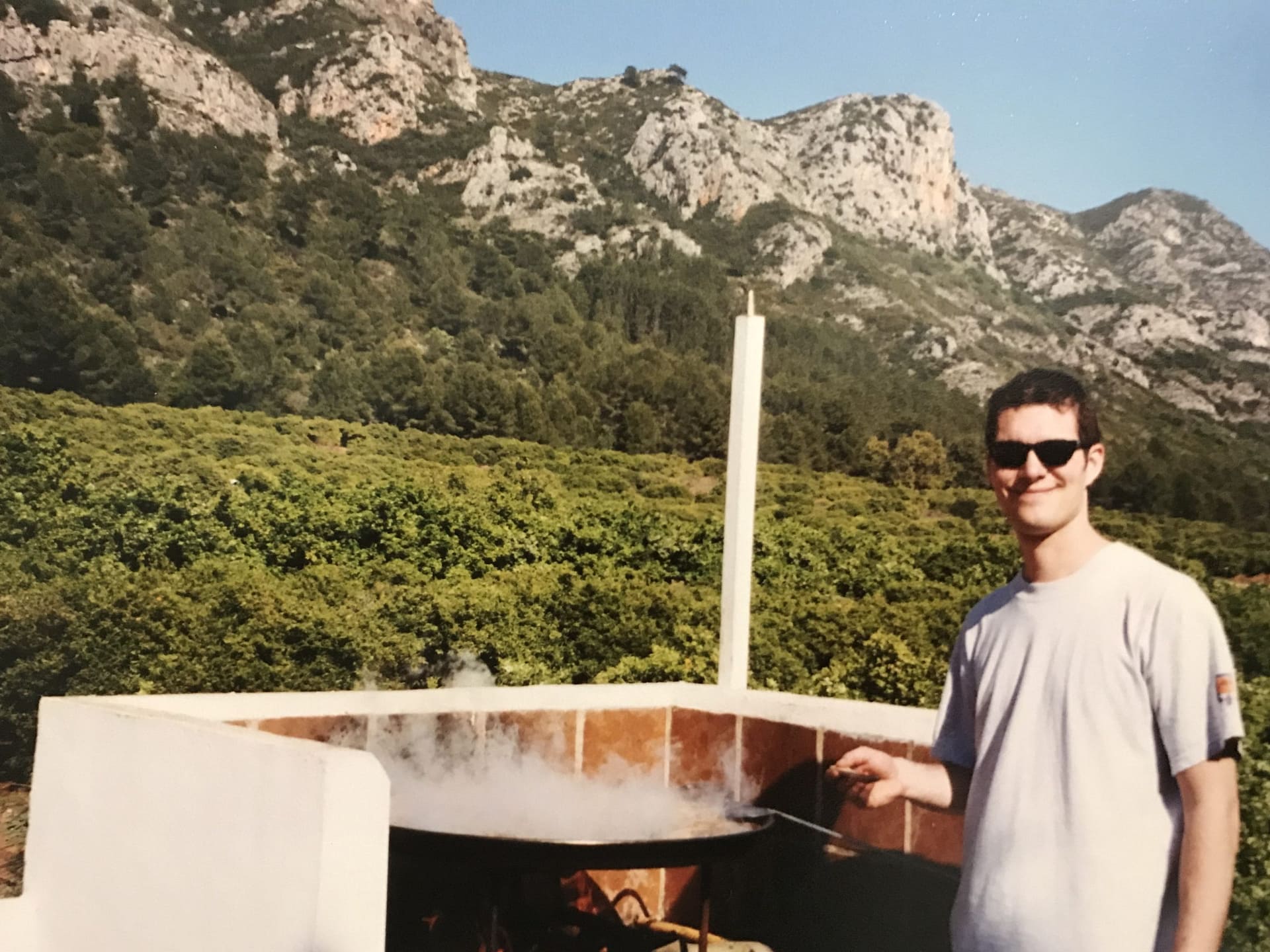 I was born and raised in València (Spain); I lived there until I was 22 years old. I grew up with my father, my mother and younger sister, and I cherish wonderful memories that deeply and positively affected me. What I liked most about my childhood was spending time outdoors, learning from nature, either in our small orange grove or working at the hives where our bees made delicious orange blossom honey.
A paella always, always, always appears in those memories. The reason is that in València it is a tradition to eat the national dish par excellence on Sundays and on holidays, surrounded by loved ones. Whether they are family, old friends or new friends, everyone gets involved and equally enjoys that long-awaited moment throughout the week.
It was precisely during moments like these that ,unwillingly everything began. Little by little I became more involved with the paellas that my elders made, which took place mostly in the garden or in the family chalet, where I asked, studied their movements, learned their tricks, and thought about how to improve the process. It did not take long for me to master the family tradition, and within a few weeks into my learning journey I began cooking paellas from scratch and served to my family. They were delighted with the end result!
I finished my Business degree in Germany, and worked at a bank in Frankfurt for 5 years. Whilst living there I made paellas for many friends during the weekends as an antidote to the melancholy caused by being away from home, out of pure hobby, and with the excuse of getting together.
In 2005, I moved to Mallorca and started working as Financial Director for 5 star hotels until 2018. It was hard and intense work, but I never gave up my love for cooking. The best thing about this stage in my life was that I had countless opportunities to sneak into the kitchens of these hotels and learn many techniques and tricks from great cooks and chefs. This privileged experience helped me expand my knowledge in complex international dishes, which held no secrets for me. Regardless of this, my love for traditional Valencian cuisine remained strong.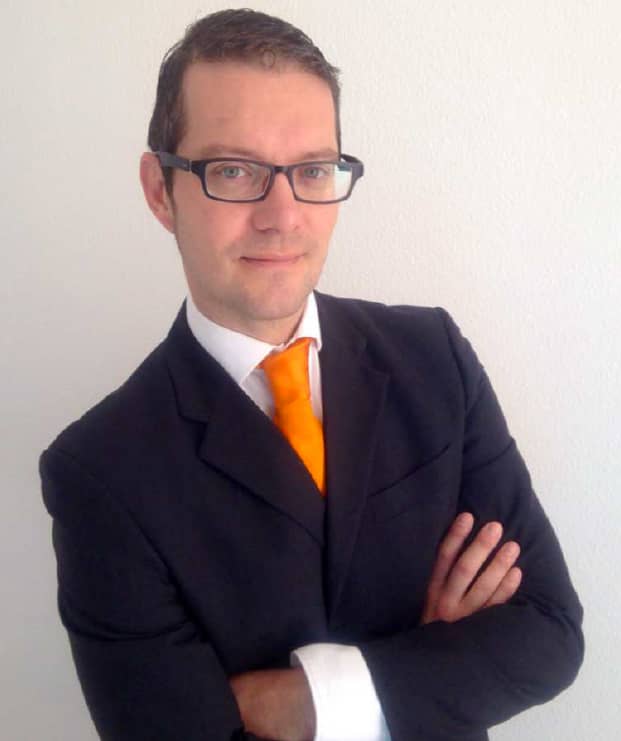 This passion pushed me, practically every weekend, to continue making paellas for my friends at my own home or theirs. I even cooked paellas during trips to USA, Taiwan, Sweden, Thailand, the Dominican Republic or the UK, as when people found out that I was from Valencia they would ask me to prepare a paella for them. Some of them even asked me to teach them how to cook it!
Precisely during a trip to Thailand I decided to sign up for a "Thai" food course. After learning some theoretical notions about the dishes we were going to cook, we were guided to a patio where there was a small stove for each one of us; there we would prepare the recipes learnt during the theoretical part of the course under the supervision and instructions of the teacher.
That's when the light bulb went on: WHY NOT DO THIS ON MALLORCA WITH PAELLAS?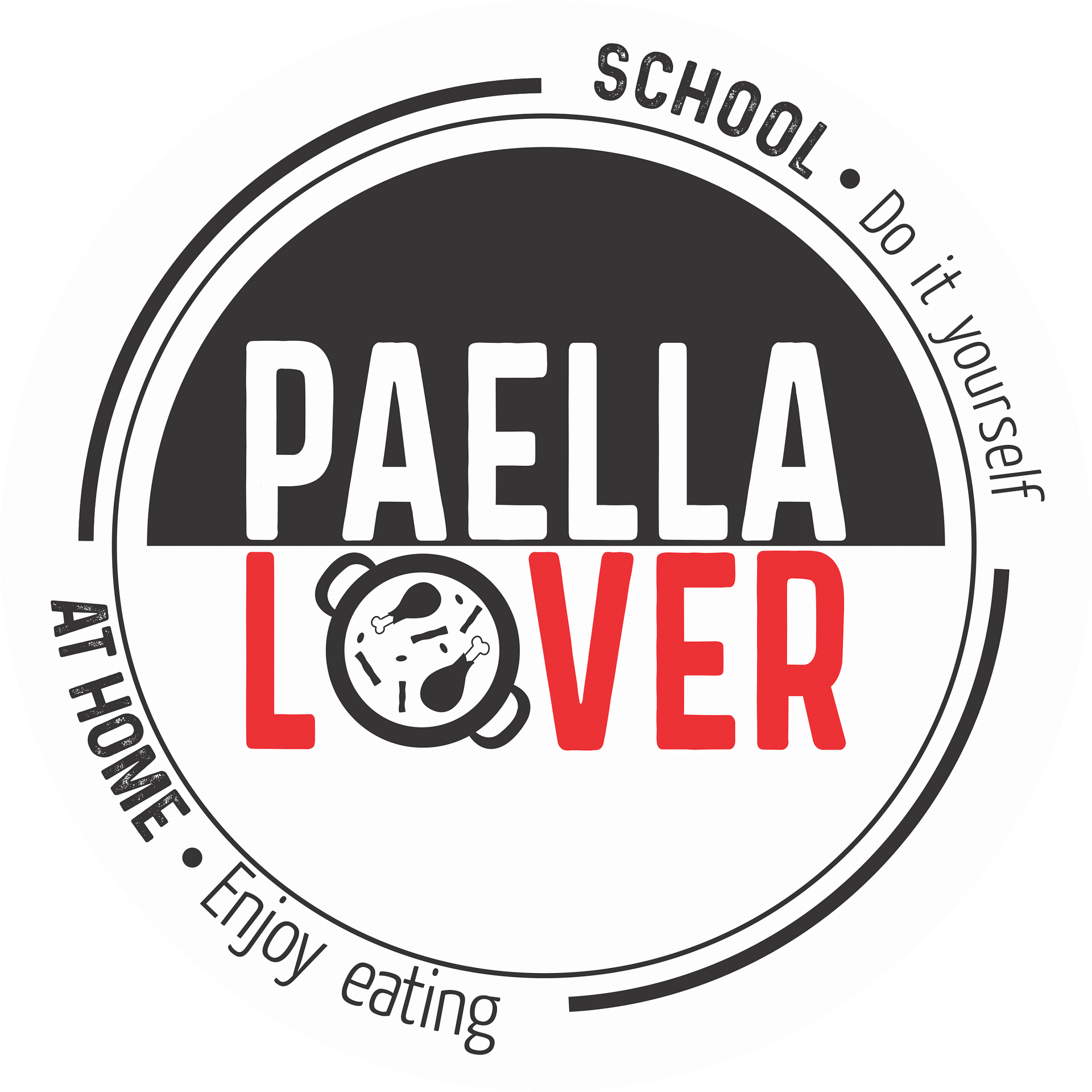 Paella Lover is my personal experience of paella as a Valencian, but also the knowledge I have accumulated during my whole life. It is not a mere company, Paella Lover is me, sharing my knowledge with anyone who wants to participate in this culinary journey.
Who did I create Paella Lover for?
Many people, especially tourists, know the paella as a plate of yellow rice with "things" that is almost always made with frozen, low-quality ingredients without a pinch of soul and filled with artificial powders. But Paella is actually a traditional recipe, which has been cooked in the different regions of Valencia in many ways and years. And all of them have something in common: natural ingredients, and infinite love and respect for a centuries-old heritage. And of that we have tons in Paella Lover!
This is the reason why I created Paella Lover: to be able to teach what an authentic paella really is. So that anyone can discover this with their own hands, by following my advice.
How do I transmit my love for Paella making?
My love for paella making is transmitted through two types of experiences in which I pour all my love for paella, but also all my knowledge and enthusiasm: Paella Lover School and Paella Lover At Home
They are two different ways of getting to know traditional Valencian paella, which share exactly the same essential idea: love for true cuisine, passion for fresh produce and the use of authentic products. With respect towards the Valencian gastronomic tradition, this succulent and festive dish has achieved prominence in the world.
And finally…. Let's start from the beginning:
Everyone will say that it is the most international dish in Spain, but, above all, it is the star of Valencian cuisine. Paella is also the name given to the container where it is prepared. In other places, it is called "caldero" o "paellera". If you ever hear "paellero", you should know that it is a small and simple construction, where to make fire and cook this recipe, and other similar ones, without the danger of setting the house on fire. And finally Paella, to me, is the reunion of people around this iconic dish, cooking, laughing, eating, drinking, updating, having a great time together and above all, sharing their love for each other.
Savor the flavors of Spain with our exquisite paellas. We are dedicated to delivering the authentic taste of paella to your doorstep. Let us transport you to the sunny shores of Valencia with every bite. Contact us now to embark on a paella adventure like no other.